Our Work: Unconscious Bias Video Series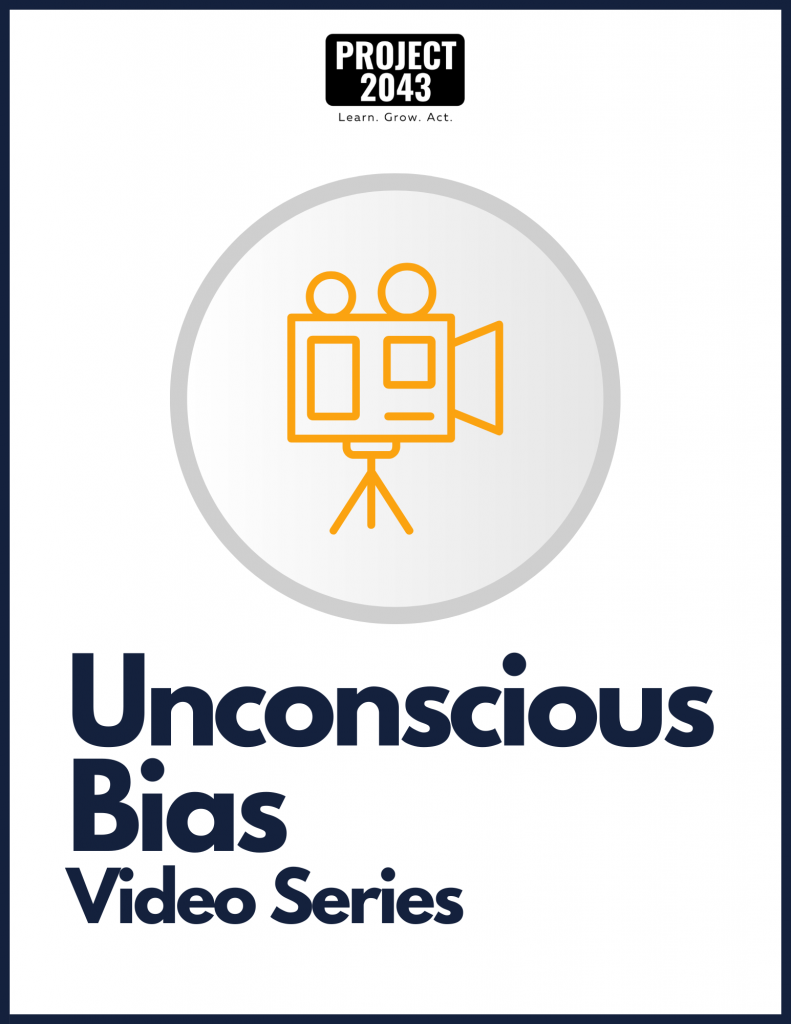 Our government client wanted to create an on-demand video training series on Unconscious Bias for their 100,000+ employees.
The Project 2043 Institute collaborated with another expert and filmmaker to design a 7-part video series that covered the definition of unconscious bias, the brain science behind it, how it can show up among individuals and in organizational systems, and how to minimize its impact. Each segment included multiple-choice follow-up questions to check for understanding.
As a result, our client's 100,000+ employees now have ongoing access to the program to use as needed to advance their initiatives for I.D.E.A.
Services included Strategic Consulting, Program Development, and Facilitation.
---
.