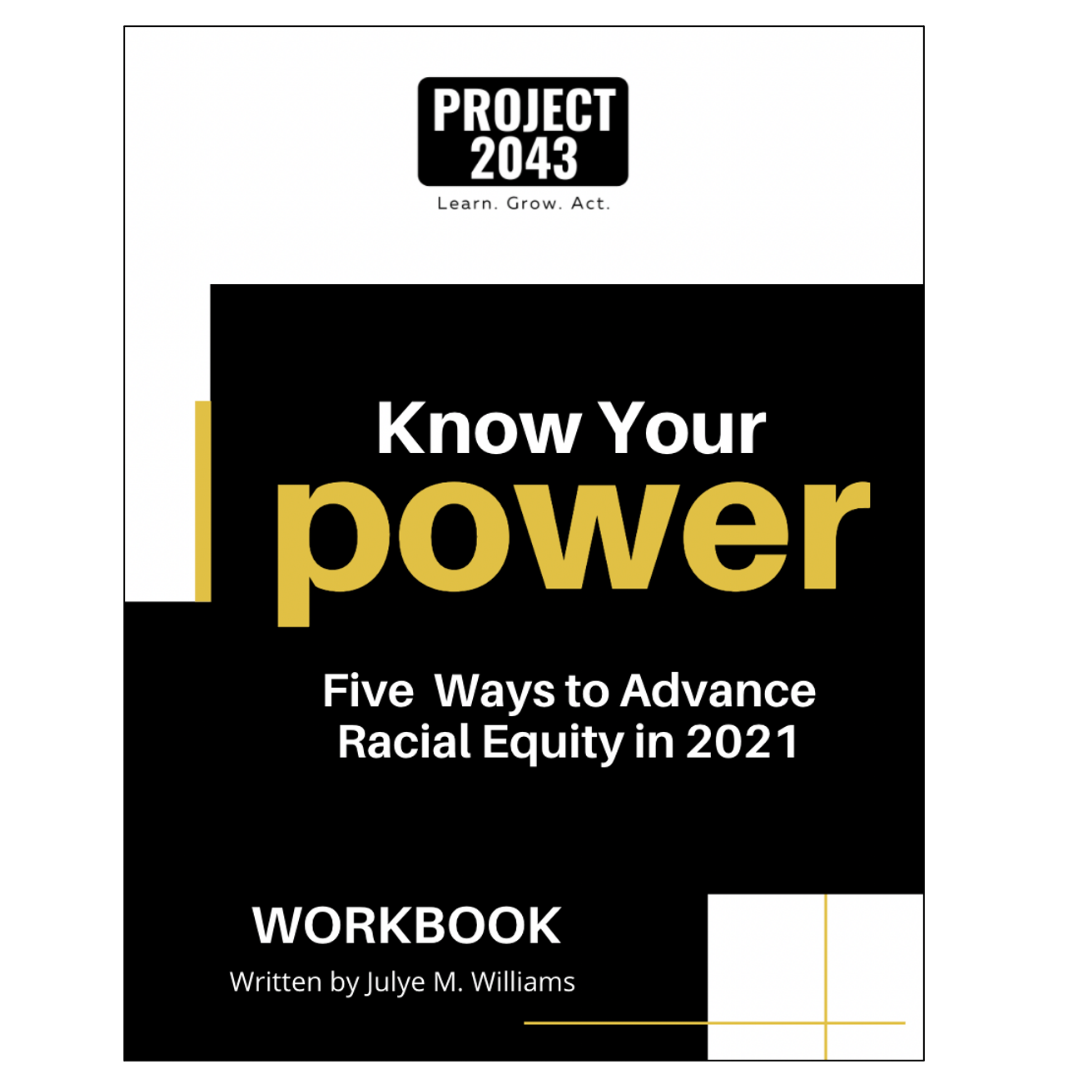 Know Your Power: Five Ways to Advance Racial Equity
The Workbook
US $25
By 2043, the U.S. Census Bureau projects that people of color will become the majority of the U.S. population. Yet, we continue to face deep division and inequity in the United States.  If we want to truly see racial equity in this nation, what do we do?
We use our power.
If you are looking to understand the power that you hold, and how to use it strategically to advance racial equity, this workbook is for you. Whether in the workplace, among family and friends, or in your community, you can make a positive difference. Learn how to leverage your sphere of influence and take strategic steps for good. Packed with research, graphics, data, writing space and more, this 25-page workbook will help you discover the actions you can take in 2021.
After completing this workbook you will be able to 1) explain how existing power structures work to keep racial inequities in place, 2) identify ways to interrupt and dismantle these power structures, 3) analyze and reflect on how you currently use your own power and, 4) create an action plan to use your power more strategically.
Inclusive: Including everyone. Ensuring that people who have historically been excluded, are included.
There is a lot to learn and many ways to grow as we prepare for an inclusive and equitable society. Let's journey together.
Sign-up below to receive regular updates.